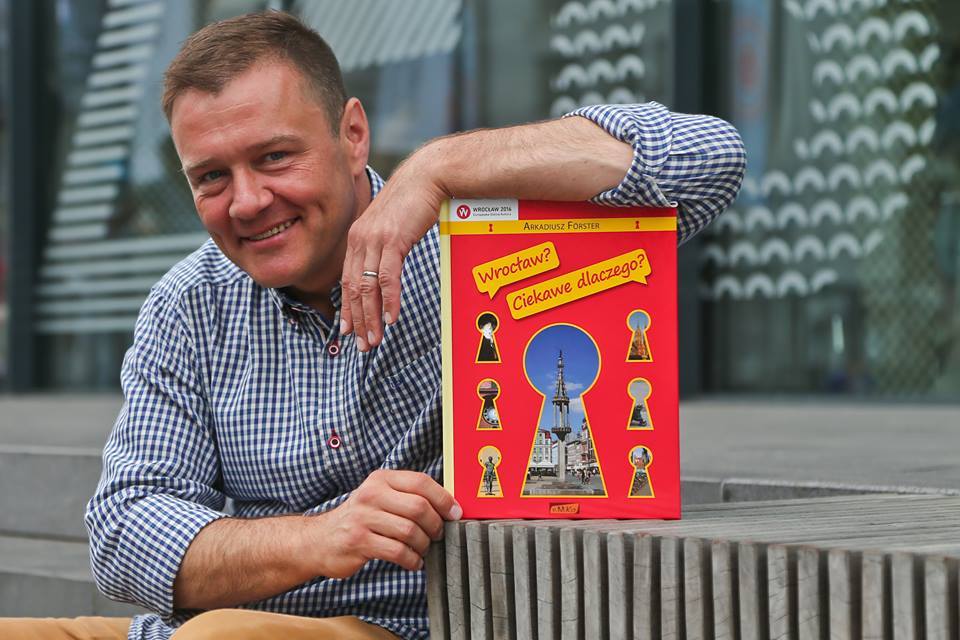 Why wroclaw's trams are blue? Why turtles swim in municipal fosse and the railway station looks like a castle? Why padlocks hangs on the Tumski Bridge and the Swordsman is naked? Why the Centennial Hall was listed on the UNESCO world heritage site?
When we are walking through Wrocław, everything seems to be known and oblivious. However when we start to asking ourselves "Why?", it turns out that Wrocław is not only beautiful, but also full of surprises, riddles and remarkable answers.
Where the idea for the book come from?
My book about Wrocław emerged from the questions, asked by tourists, but also myself, walking through this beautiful city. "Wroclaw? Curious why?" is a try of unconventional relating about interesting facts and secrets of Wrocław.
"I arrived to Wrocław, and the city immediately charmed me with its beauty, in spite of still visible rubbles. Immediately I felt here fantastic, I've seen magnificent theaters, with the Grotowski's Laboratory at the head, the opera, operetta, pantomime of Henryk Tomaszewski, a literary, cultural and sport life."
– Jan Miodek
Where to buy?
The book is available in many bookstores
and the points of sale.
It's possible to acquire in stationary stores
and via the Internet
"Wroclaw? Curious why?" you will find in
one of distribution points – the list of shops.